Access Control
Not all access control systems are the same and API Access & Security have carefully chosen supply partners who not only provide quality and reliable products but are also configurable to our customer's needs.
Our experienced technical advisors work with you to establish your system criteria before matching those with the product which provides the greatest benefit for your facility.
Enter the secure, keyless world of digital locking systems.
Security means much more than being able to deactivate lost keys instantly. Security means protecting electronic identification media against unauthorised copying, offering solutions that allow you to document every access and controlling sensitive areas with a central control system.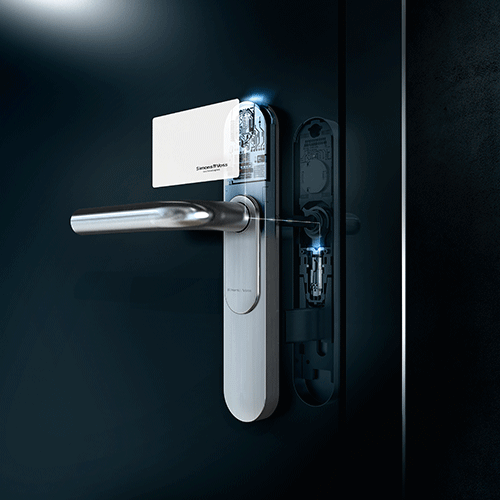 ISONAS is the first access control company to design and manufacture a cutting-edge, IP-to-the-door solution that eliminates needless complexity. The IP structure for access control provides quality, flexibility and value for schools, hospitals and organizations seeking to add physical access control. The open architecture hardware can be paired with ISONAS cloud-hosted software or with any integrated full-featured access control solution; providing a complete access control platform.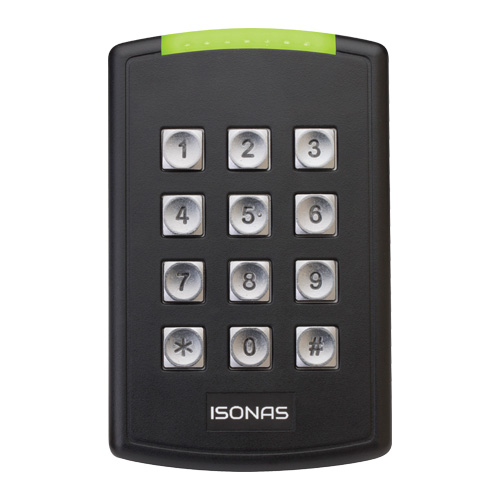 No keys? No problem! With the Schlage Omnia™ Smart Lock, access and control to your apartment or office is a breeze.
To operate, simply pair your Schlage Omnia™ Smart Lock with the Schlage Breeze app on your smartphone, or use the touch keypad, access key tags or fingerprint scanner.
Features:
Easy to set up and program using the Schlage Breeze app
Program and manage access codes for temporary or recurring visitors
Touch keypad – up to 150 custom pin codes and 150 scheduled pin codes
Fingerprint scanner – allows up to 300 fingerprints
Includes 3 key tags – up to 200 additional tags can be programmed
Easy installation
Voice guide status and programming
Auto locking and passage mode
Low battery warning signals
Built-in alarm technology senses potential security breaches at the lock
Available in Satin Nickel Plate or Matt Black finishes
Mechanical key override
2 year electronic and finish warranty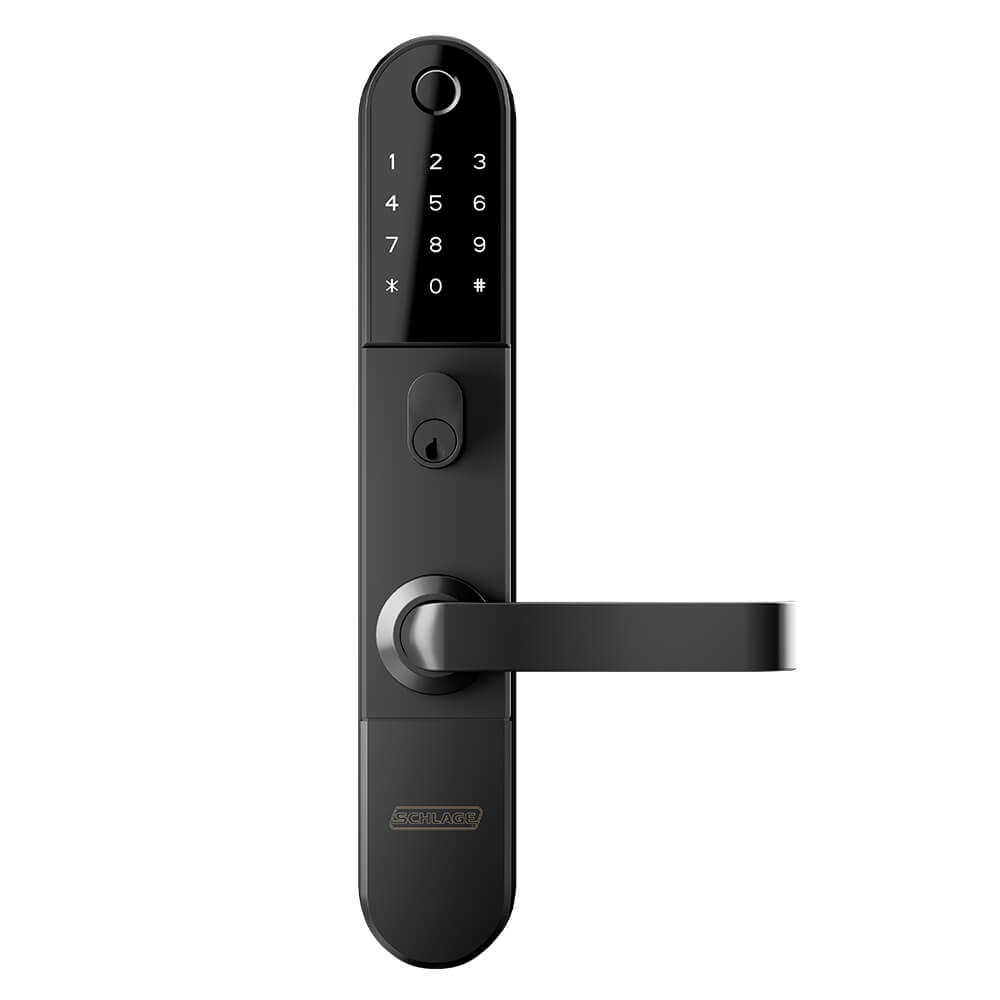 The EKA CyberLock is the next generation in access control that secures, controls and audits all assets, from the front door to remote locations.
EKA CyberLock is an electro-mechanical master key system. It is a hybrid product that has combined the attributes of conventional proximity or swipe card access control with those of a mechanical master key system. With an EKA CyberLock system, it doesn't matter where the lock is, electronic access control is possible.
The API Access & Security and EKA CyberLock partnership provides customers with installed integrated access control that enables secure access to all assets no matter the location. API Access & Security has designed and installed a wide range of EKA CyberLock systems across education, government, retail, commercial and infrastructure facilities.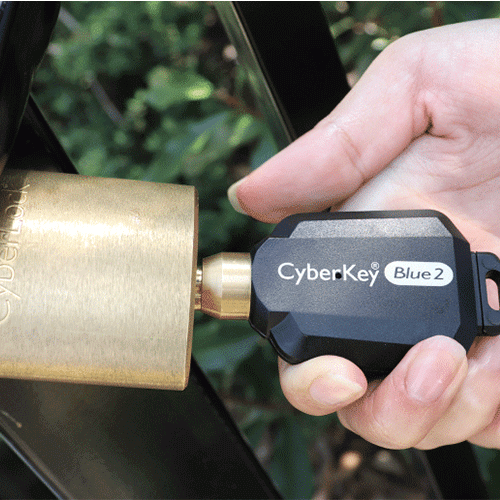 API Access & Security and Dormakaba provide customers with integrated access systems that enables secure access to business premises, facilities and sites.
From electronic standalone locks to sophisticated wireless network systems, and a range of reliable door hardware means that all doors in a building can all be included in a central management system.

The system can be extended to cover all access including parking spaces, visitor access and authorisation management.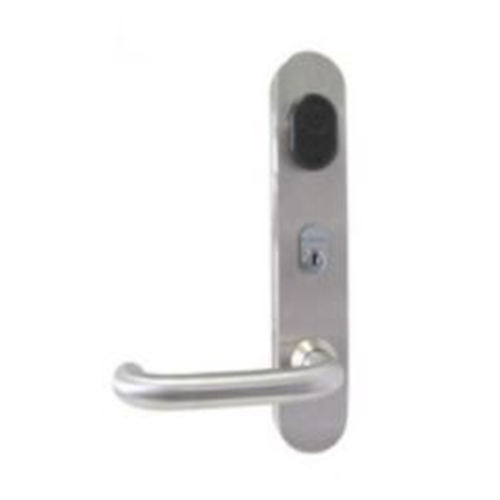 Salto solutions gives users the ability to control all their access needs and secure all their doors without complex and expensive wiring. This solution is simple to install and set up, cost effective and future proof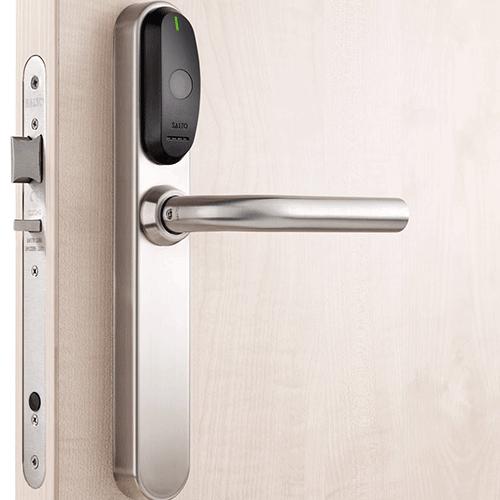 TDSI
TDSI is one of the world's leading suppliers of integrated access control systems, offering an extensive range of readers, controllers and software systems. Since the formation of TDSi 30 years ago, they have successfully supplied systems across the world, with several million card holders benefiting from TDSi access control systems each and every day.
The API Access & Security and TDSi solution provides customers with a high quality, cost effective and well supported integrated access control and security system.
Genetec IP Access Control
Synergis™ is the IP access control system that heightens your organisation's security, introduces you to non-proprietary hardware choices, and lets you go about your day knowing that at a moment's notice, your team is equipped to respond to any threat.
The Synergis IP access control system connects to our SimonsVoss Access Control Smart Handles through Authentic Mercury EP controllers. All cardholder management, access rights and scheduling are managed through the Synergis software. This provides a unified management and monitoring of your SimonsVoss Digital locks along with the rest of your access control infrastructure.