Fire Tests and Certificates
Process & Result

Independently tested to the most stringent international standards. 60p, NT Fire 017 – Swedish National Testing & Research Institute (SP).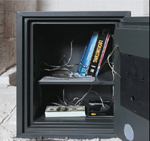 1. Load Test Safe
The specimen is loaded in the furnace. Temperatures at six (6) points inside the safe are checked by the sensors of thermocouples.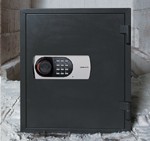 2. Prepare Heating Test
At the temperature of 1,010ºC the safe is heated the airtight furnace over 60 minutes to 120 minutes.
3. Heating Test
The maximum inside temperature allowed by SP and KS are 150ºC and 177ºC respectively.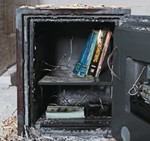 4. Check Result
Heating test is finished and the test safe is taken out to check if the inside paper matters are safe without being burnt out. KS defines that the papers should be readable.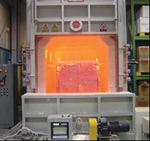 5. Test Furnace
Large furnace used for testing.
Global Quality Certifications
Diplomat Safes are ISO 9001 certified and have the following Fire Resistant Certifications: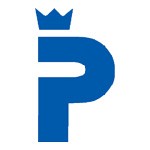 P Certified
Fire Resistance tested and certified 60P, 90P 120P Under NT Fire 017 by SP (Swedish National Testing and Research Institute).
Sweden Cert.Temp 150ºC
Contents: Paper
Sweden Cert.Temp 30ºC/50ºC
Contents: Diskette/Data Media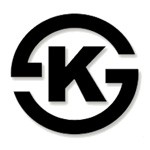 KS Certified
Fire Resistance and Impact tested under KS G 4500 and certified P-1TKS Korea.
Cert.Temp 177ºC – Contents: Paper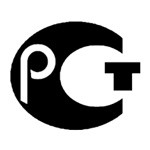 GOST Certified
Fire Resistant tested and approved by the Russian Committee of Certification.
Russia Cert.Temp 170ºC – Contents: Paper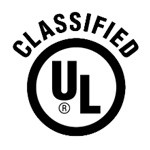 UL Certified
Fire Resistance tested and certified Class 350-1 fr by UL. (Underwriters Laboratories Inc.)
USA Cert.Temp 177ºC – Contents: Paper
Compliance Certificates
Record Protection Equipment UL72
World-class Product Award 2002
SP 164901 60 Minute Document Cabinets
SP 164902 – 90 Min Document Cabinets
SP 164903 – 120 Min Document Cabinets
SP 164905 – 60 Min Filing Cabinets
SP 164905 – 120 Min Filing Cabinets
SP 164906 – 120 Min Document Cabinets
SP 164907 – Data Media Inserts
SP SC0503-12 – 60 Min Document Cabinets
SP SC1334-13 – 60 Min Document Cabinets
TUV K10489 – E16 Digital Locks
TUV K10490 – E16 Digital Locks