Master Key Systems – Recommended Brands
API Access & Security design, manufacture and distribute Galaxy Master Key systems for leading banks, retail and commercial customers.
Using the very latest manufacturing techniques and highest quality materials, the Galaxy range provides a revolutionary approach to high security locking and offers a host of previously unseen attributes which are beneficial for your building's security.
The Galaxy Grand Master Key system's wide-ranging combinations with tightly controlled security and colour differentiation offers the end user unprecedented protection. Superseding the traditional and more vulnerable one-barrel keying systems usually found in today's marketplace, Galaxy has the capacity to carry three locks in one. Inbuilt hidden codes offer further protection by deftly camouflaging the Galaxy master key within the system.
Access to our computerised master key generated systems allows authorised Galaxy dealers to build extremely complex and diverse Master Key systems to suit any requirement. Up to three separate security levels or locations can be secured using the same code and keys.
Galaxy restricted key systems can only be developed, built and maintained by authorised licensees. As an authorised licensee API Access & Security ensures the integrity of your key system during design, installation and operation is always maintained with strict record protocols and fully automated key cutting processes.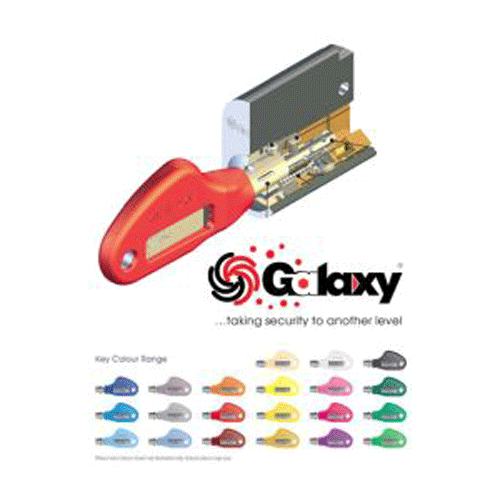 API Access & Security have proudly partnered with the Australian Lock Company who has manufactured the award-winning BiLock maximum security locking system (now proudly referred to as First Generation BiLock) for almost two decades.
Since the introduction of the BiLock high security master key system range over 30 years ago, Australian Lock Company has continued to re-engineer & innovate the BiLock product range. The most recent development has been BiLock New Generation.
BiLock New Generation offers an innovative new design and twin bladed key which operates a 12 pin programme of tumbler pins – 6 on either side. These pins in turn activate two sidebars to provide the end-user with up to 17,000,000 possible lock combinations.
The BiLock innovation has continued with the development of the QCC core. This is a unique feature that gives the BiLock user the ability to quickly and rapidly secure any compromised area. For example, where an employee loses a key the QCC interchangeable core can be easily removed, recombinated and reinstalled in seconds.
API Access & Security is an authorised Bilock agent that can design, manufacture, install and maintain your Bilock Master Key system.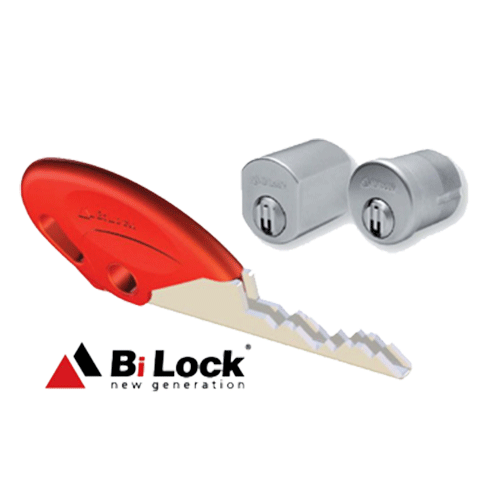 ASSA ABLOY PROTEC2 is the latest milestone in the development of the unique ABLOY® rotating disc cylinder keying systems that offers several unsurpassed and superior security features and benefits.
ABLOY® PROTEC2 is a Keying System technology platform that can be used to create Masterkey Systems, Key Alike Systems or to Individually Key a range of cylinder variations to suit most locks available in the Australian market. Extensive master keying capabilities and unsurpassed features and benefits offered by the rotating disc mechanism ABLOY®PROTEC2 employs makes it the right choice for building or infrastructure projects large or small.
ABLOY® PROTEC2 is SCEC Endorsed for Secure Area Applications. ABLOY® professional high security solutions are used worldwide in:
Government and Institutional
Utilities
Telecommunications
Industrial plants
Education
Healthcare
Museums and Galleries
Corporate applications
Transportation
Key Features:
Patented until 2030
Australian design registered until 2021
Virtually pick proof design
Fully resistant against bumping
Durable design and smooth, reliable operation without pins and springs
Extensive master key capabilities – 1.9 billion theoretical combinations
AWS™ Anti Wear System – A patented mechanism in the key and cylinder that prolongs the life cycle
DBS™ Disc Blocking System – Unique disc blocking system, DBS™, works using return bars. DBS™ stops any attempt to manipulate discs individually in the cylinder by locking the discs together as one solid package, thereby eliminating any attempts to manipulate or bypass the cylinder
Rear Loaded Cylinder – Increases security of cylinder against attack
Key – The ABLOY® PROTEC2 all metal key is a symmetrical design offering convenience and ease of use
Able to be upgraded to ABLOY® PROTEC2 CLIQ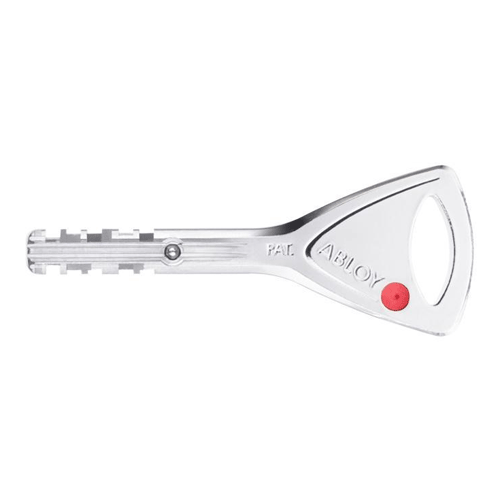 API Access & Security and KABA Restricted master key systems provide the convenience and security that many customers demand.
Kaba keying systems include the patented Kaba experT™, pExtra™ and IP restricted systems, which are custom designed to suit facilities where access to authorised areas must be restricted and controlled. Kaba Anti-Bump™ cylinders offer a lower cost solution to protect against lock bumping by upgrading Kaba Commercial Series (KCS) standard cylinders.
The diversity of the Kaba keying system range gives the customer the ability to have a simple keyed alike system operated by the one key, through to a specific grand master key system for the most complex of systems.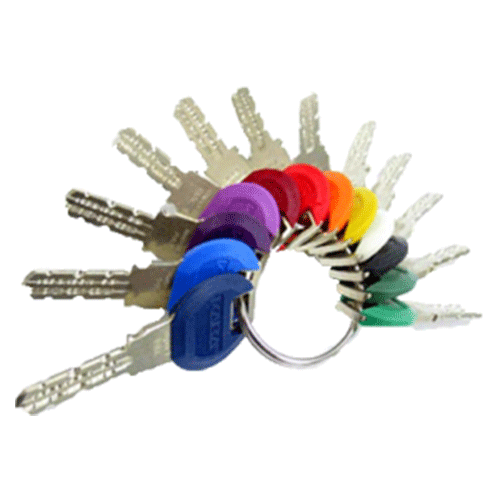 The API Access & Security inline keying system IQ is a unique profile product offering users the added security of knowing only API Access & Security can cut keys for this system.
Based on the Series 6 Mark 2 from our partner the Australian Lock Company this range of 6 pin in-line barrels and keys is designed for those seeking a solution to their medium security master key system requirements.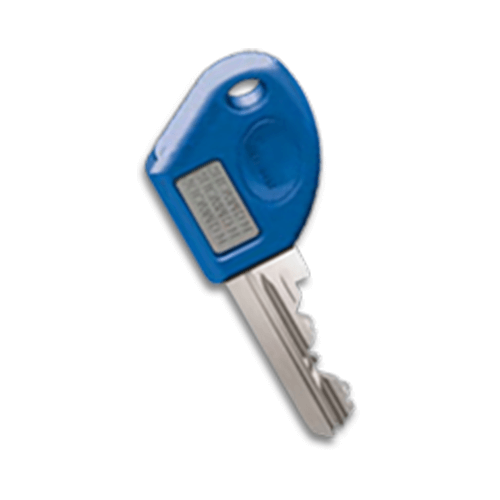 API Access & Security are part of the national dealer network installing the EVVA 4KS master key across Australia. When organisations require maximum intrusion resistance and flexibility in a master key system, they choose 4KS.
Key Features:
Patent protected until 2035
133 Billion possible key combinations
Implement a complex security hierarchy
Extensive cylinder range
Suitable for hard environments
Australian standard tested; Sc8 AS4145.2 compliant
The key is reversible meaning it can be inserted either way making operation simple. The 4-curve design incorporates additional security ensuring the system is suitable for deployment in the largest and most complex master key systems. Unlike most master key systems that rely on spring pressure in the cylinder, the 4KS sliders (locking pins) inside the cylinders are actively moved by the tracks in the key. This active operation means 4KS will outperform all others in challenging environments be they dirty, dusty or salty.